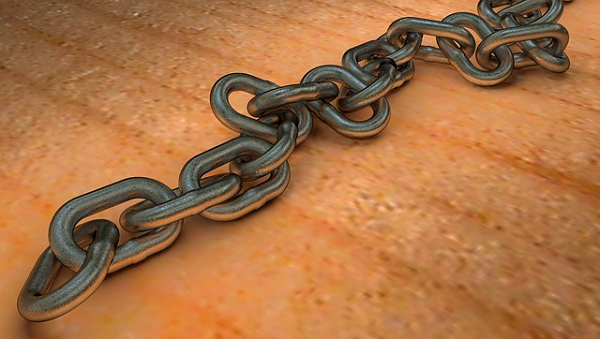 Link building used to be one of the core elements of SEO as marketers sought quality links to add authority to their own websites. However, the evolution of content marketing's relationship with SEO has changed traditional link building strategies. In today's media landscape, marketers insert meaningful links that help them tell their story, as opposed to stuffing as many links as possible onto a webpage.
Google's algorithm has been updated to review the quality of content on a website in order to properly rank that page in search engine results. Under this new ranking formula, webmasters embraced the concept that "content is king" and "link building is dead." Yet even under the new marketing world order, the relationship between content marketing and link building is strong and complex to this day.
How does link building fit into today's world where brands are becoming publishers of quality content? We've compiled a short list of tips that can help you use link building in your own content marketing plans.
Tip #1: Focus on Quality vs. Quantity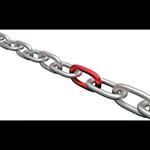 One of the reasons that Google strikes fear into the hearts of online marketers is because their algorithm is consistently updated over time. The search engine recognizes when websites are attempting to scale SEO tactics by overdoing it with spammy links, keyword stuffing, duplicate content, and other tactics that make websites pariahs in the online community. Marketers that go overboard with "black-hat" SEO are punished with lower rankings on search engine results pages (SERPs).
Google's own experts, such as webmaster trends analyst John Mueller, encourage marketers to avoid over relying on links within content. During a Google hangout published earlier this year, Mueller told listeners that relying solely on link building will actually penalize online marketing strategies. He advises marketers to publish fresh, unique content that stands out from the clutter, and to only use links that support the key message contained within that piece of content.
Links do affect Google's algorithm, but it's the quality of those links that will help a piece of content rank higher in SERPs. Content that is stuffed with low quality or irrelevant links will be disregarded by search engines and removed from results pages for relevant search terms.
Tip #2: Relevant Links Have More Authority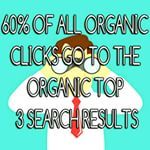 When you enter a query into a search engine, some of the most common websites that appear at the top of SERPs are larger domains with powerful brand influences. These larger brands held the top spots for many years even if there was a smaller, more relevant site that was pertinent to the keyword or phrase.
Google has overhauled their algorithm to feature relevant websites for a specific query, regardless of the site's size or brand authority. This new algorithm improves the quality of sites presented to you as a searcher, and are more likely to answer your questions or provide relevant information. It also means that smaller sites that are better equipped to provide answers for related search queries are more valuable for link building than large, generic brands.
While you develop your content strategy, conduct your own research by reviewing the types of sites that appear on Page 1 for the keywords you intend to target. Review the content on those ranking pages, determine whether the information is relevant to your own work, and include a link to increase the value of the material on your own website. Remember to avoid keyword stuffing and to insert the link on a phrase or sentence that directly relates to the content published on the ranking web page.
Tip #3: Optimize Your Content so Other Marketers Link to You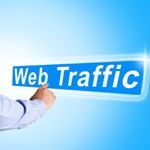 If your site is small or relatively unknown in the online community, heed the experts' advice. Devote your time and resources towards publishing quality content that adds value to your site and builds a reputation for your brand as a reliable source of information.
Optimization is a natural part of the content marketing lifecycle. If you are a content marketer, ensure your plan includes time for the measurement stage of the cycle to improve the effectiveness of your content.
Your analytics will give you insights into your content's performance so you can focus more energy on material that adds real value.
Improving the quality of your own content boosts your brand's reputation, increases your SERP rankings, and also entices other marketers to link to you. Inbound links to your content will make your work, and by extension you, an authority within the field. As you publish more content that receives ranking signals and generates inbound links, you can include fewer external links to new content and link to your own work instead. In the long term, this strategy will help you become the top authority in your field so that other marketers always want to link to you.
Tip #4: Include Links to Your Content in Guest Posts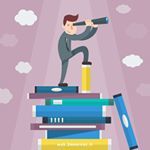 Guest blogging is an excellent way for content marketers to get featured on multiple outlets. Guest posts also allow you to direct new, quality links back to content published on your own website, potentially increasing the ranking authority of your own brand.
Rand Fishkin, creator and star of Moz's Whiteboard Friday series, provides another guest posting tip. According to Fishkin, if your primary goal with a piece of content is to make it rank, you should decide whether to publish that content on your own website or on a site that you guest post. This is important if your own brand has low ranking authority but the site where you guest post already appears on SERPs for targeted keywords.
You may also publish a guest post that supports a piece of content uploaded onto your own website, and include a link on the featured post back to your own brand's content. This strategy allows you to avoid any duplicate content penalties, while also building ranking authority for your own branded material with a quality inbound link.
The Relationship is Strong
The correlation between link building and content adds significant value to an online marketing strategy. However, to fully realize the value that lies within link building, follow some of the best practices published throughout the web and execute accordingly.
Remember that your goal with content marketing is to tell a story or communicate data to educate or entertain your audience. Links should help you tell that story and organically add more value to the content rather than existing solely for the purpose of hyperlinking a targeted keyword. Search engines recognize when links are misused for black-hat SEO tactics and will punish you for it.
---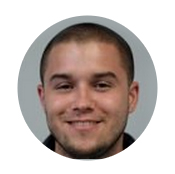 Read the latest release from Gary Parkinson, Content Marketing Manager at Rock Content. Gary is a firm believer in the co-dependent relationship between content and SEO in the digital marketing industry. These two disciplines work hand in hand, and are critical parts of a long tail strategy to increase brand awareness.