5 Ways to Boost Your Content Marketing Strategy Using Resources Hidden in Plain Sight
Marketers are always looking for the next big way to leverage new and existing platforms; always trying out the latest trends in content marketing and social media. If listicles, Upworthy headlines, "epic" selfies and Twitter photo collages are the new thing, then everyone jumps in. But if your ultimate goal is to get your brand seen and their brand message heard, does swimming with the crowd help — or does it ultimately drown out your message? How do you create content that rises above the noise and resonates with your target audience? It's simple: Get to know your audience first! Your can make a big impact by first understanding where your audience lives and how your audience engages with various content. The good news? You don't need to invest in fancy new tools or platforms to get that information. Below we will show you different ways you can use existing social channels beyond their intended consumer capacity to get a grasp on the future of your content marketing.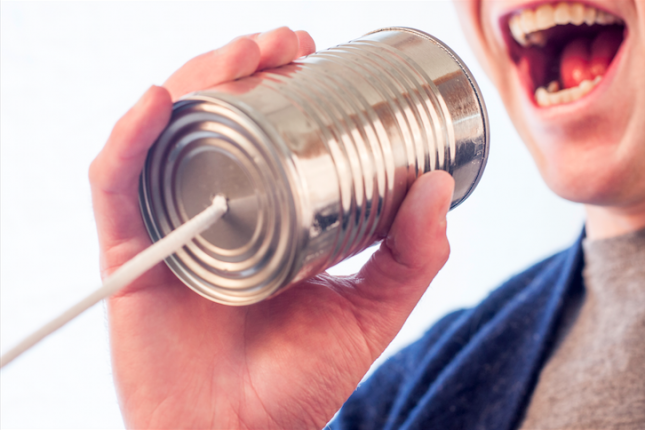 Facebook
Despite the controversy around its algorithms, Facebook continues to dominate the space for engaging with your audience. Whether it's a sponsored post or targeted ad, this platform has unceasingly incorporated personalization into the consumer's social life. Facebook and other social channels are evident spaces for distribution and promotion; still, most marketers overlook the amount of user data that is readily available to help fuel content creation. Facebook users share vast amount of information regarding their interests in music, movies, books, sports, etc., as well as thoughts and physical check-ins. Although we already know that Facebook leverages this information to target ads, it's rare that the individuals we target are taken into account. Sounds ironic, right? As your brand evolves, so does your audience. By using this data to demonstrate common interests, not only will you acquire a better understanding of your audience but also gain relevance within your growing audience. This is especially helpful because looking at your personal and brand pages in this light serves as a working focus group that helps shape your content.
Twitter
In a content marketing strategy, it's critical to stay on top of current trends while keeping your eye out for the turning tide. One can make assumptions based on conventional notions, but the best way to get to know your audience and relevant brands is by listening. Twitter is a great place for this! One way marketers can tune into their audience is by following different conversations. If you aren't aware of any chats or want to explore different avenues, TweetChat is a great resource for browsing weekly discussions within your industry. Whether you're participating in the conversations or simply listening to the crowd, you can gain valuable insight regarding the needs of others in your field, as well as receive feedback on how others view your brand. Turn these points into actionable items and make other people's questions into your answers.
Pinterest
This platform is the place for inspiration and a worthwhile tool that can help you get closer to your audience and influencers. Whether you create different boards, host a contest or experiment with languages, you can leverage Pinterest in many different ways to help boost your business. Pinterest becomes important when thinking about content marketing because this social channel gives you direct insight into the wants and needs of your target audience. Used as a platform for posting interesting and inspiring content, this channel is chock-full of ideas to help propel your content generation. Additionally, looking to the Pinterest boards of influencers in your industry can serve as a starting point to create dialogue around a certain topic they're interested in.
Vine
Because this app lacks significant analytics, it is more difficult to compile and examine the user data of your followers. Nevertheless, there are ways to pinpoint your audience that will give you a leg up on your content strategy. As mentioned before, Vine can be a great avenue to crowd source feedback and reception of your brand. Because most user-created Vines tend to be personal, this feedback only becomes available if you host a contest. Aside from gathering basic Vine metrics like shares, likes, comments and revines, you may need to research relevant accounts in your field to gather user data for your content marketing. Listening to relevant accounts will not only give you insight to an audience on the fringes, but can also open opportunities for collaboration on a cobranded Vine.
Instagram
Like Vine, Instagram provides a platform for brands to directly connect with their audience. Take the opportunity to learn how others experience your brand in action. This may seem like an obvious thing to do on social media, but it can easily be neglected. A great way to see what your audience has to say is by searching through relevant hashtags. You should also assign unique hashtags to any events you're hosting. During and after each event, look through the hashtag and make note of what your guests shared and what they said about it. Chances are your guests shared what was most captivating. Build off of this for future events and keep it in mind as you movie forward with ongoing content. Social media channels hold a plethora of data about your target audience and key players in your field. Examining them through a different lens will assist in extracting relevant and meaningful data to help build your content strategy. As a marketer, you can work with this information to make your brand more relevant. Instead of focusing solely on your product, build a relationship with your audience around mutual interests and then bring in your offerings. Regardless if your company is B2C or B2B, there will aways be a person on the other side of that screen eager to connect with you. Stephanie Castillo is a digital marketing specialist at Visually. She has a bachelor's degree in Anthropology and History of Art and Visual Culture from University of California, Santa Cruz. Follow her on Twitter: @StephanieIvania.