9 Infographics to Help You Battle the Polar Vortex
As anyone who lives in most of North America knows, it's cold outside right now. The US has experienced record breaking low temperatures this week, with frigid air coming farther south than it has in a very long time. The polar vortex, normally constrained to the arctic has been forced southward due to high pressure. Perhaps the best way to show you the result is a side-by-side comparison of maps showing the polar vortex a few days vs a couple of months ago: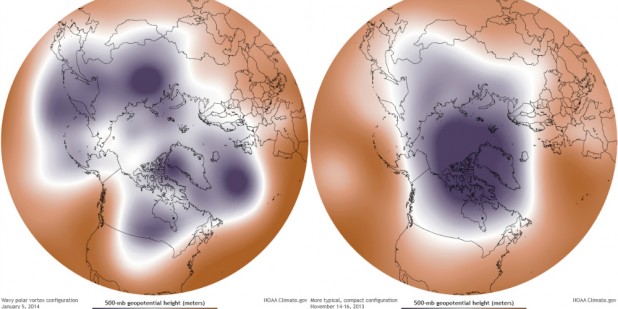 All of this translates to really cold weather in places where people aren't prepared for really cold weather, as Earth by Cameron Beccario shows.