Do You Believe In Content Marketing? #SayNoToAds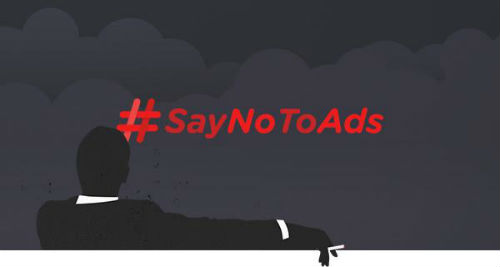 Marketing is all about speaking the language that resonates with your audience. Millennials are both today's largest group of consumers and the most skeptical demographic when it comes to trusting advertisements.
Why are so many people Turned Off by Ads?
Simply put, people no longer trust ads. Gone are the days when brands can simply release an ad and expect consumers to click through. The world has evolved.
Forbes Magazine says only 1% of Millennials trust a brand after seeing an ad
95% of participants in a Nielsen Norman Group study responded to pop-up ads in a negative way
According to TechCrunch, there are up to 60 million users of Adblock every month
Part of this evolution is due to the inherent values shared by a growing number of Millennials. Community and credibility are very important to today's generation, traits that are seriously lacking in traditional advertisements. People want to feel valued by the companies they buy from.
It's About Building Trust
A different study by Forbes found that 62% of Millennials are loyal to brands that produce compelling content and are interactive on social media. Brands that follow this model build reputations as trustworthy sources of information.
In fact, today's generation is more than twice as likely to respond to a piece of content that is shared by someone they trust. Companies organically expand their distribution by building credibility with a core group of followers who in turn share new pieces of content with their friends or followers. This method proves that ads are no longer relevant.
#SayNoToAds
The declining effectiveness of ads struck a chord with many influential marketers. The #SayNoToAds campaign is at the heart of this movement, advocating for quality content over disingenuous advertisements.
It's very easy to join this movement.
Tweet out

I WOULD RATHER _______ THAN BE INTERRUPTED BY AN AD
State anything that you would rather do than click on an ad.
Don't be afraid to be creative!
The #SayNoToAds campaign will be on display at the ClickZ Live conference in San Francisco, which will be hosted at Hotel Nikko from August 10th through August 12th. ClickZ Live is the most innovative digital marketing event series in the world. Influencers and experts come together, and discuss new ideas that improve online marketing experiences for users everywhere.
The modern marketing world is no longer about pushing consumers to buy products using ads. Today's climate is all about pulling people towards your brand using quality content that fulfills a need for readers. #SayNoToAds and embrace the new movement — content is king!