"Inclusive Design" Meets The Needs Of Every Customer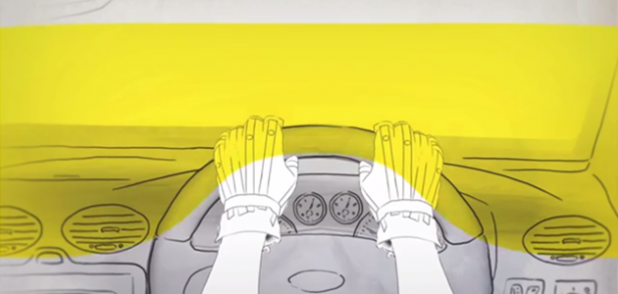 We strive to be inclusive in our workplaces, our buildings and our government, but still too few products of all types are designed with a diverse set of users (with a diverse set of skills) in mind. To combat this, the UK Design Council recently launched the Inclusive Design Hub to highlight the advantages and importance of incorporating inclusive design principles. The video highlights several triumphs of inclusive design, including the Ford Focus, in which designers mimicked the challenges that older people face while driving a car, then included their findings into the final design. The point, they urge, is to not design for a checklist, but to empathize with the full spectrum of potential users. As the University of Cambridge's "Inclusive design toolkit" site states, "Every design decision has the potential to include or exclude customers. Inclusive design emphasizes the contribution that understanding user diversity makes to informing these decisions. User diversity covers variation in capabilities, needs, and aspirations." For some, inclusive design is a human rights issue; good design can either exacerbate a disability or make it a non-issue. It's about giving dignity and accessibility to everyone. Legislation like the Americans with Disabilities Act, which sought to prohibit discrimination based on physical or disability, paved the way for more inclusive thinking in design and in general practice. "Underlying these changes is a growing realisation that disability arises not within the individual, due to impaired capability, but is a result of environments, products and services that fail to take into account the needs and capabilities of all potential users," writes Roger Coleman et al. in "Inclusive Design: Design for the whole population." "If people can be disabled and excluded by design, they can also be enabled and included by thoughtful, user-aware design." However, these practices also make good business sense. Research from The Philips Center for Health and Well-being's 2010 report indicates that only about four in 10 Americans feel that tech companies actually understand their needs when introducing new products, while a full one-third feel that tech companies have no idea what their lives are really like and what products they would be likely to use.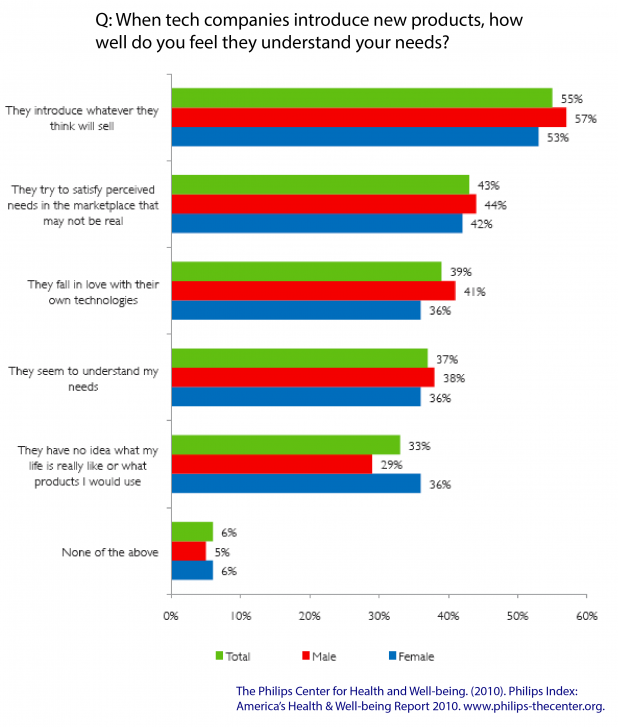 The "Inclusive design toolkit" even includes materials on how to make the inclusive design business case for your company. They point to research from the UK Design Council that showed that an index of design aware companies greatly outperformed their peers in both bull and bear markets over a 10-year period. Inclusive design needs to start at the beginning, not be incorporated later into an existing design. This means that designers need to talk and test ideas with people who are as diverse as those who may want to use the product. To guide designers in inclusive thinking, Coleman et al. recommends seven principals that all well-designed inclusive products should meet:
Equitable use
Flexibility in use
Simple and intuitive to use
Perceptible information
Tolerance for error
Low physical effort
Size and space for approach and use
If you're not meeting the needs of all of your potential customers, perhaps its time for a redesign. Allison is a former editor at the PBS NewsHour, a 2014 AP-Google Journalism and Technology scholar and a soon-to-be graduate student in journalism at Stanford University. You can follow her on Twitter @anmccartney.