The New Content Marketing Strategy: Utilize Snapchat, Meerkat, Twitter and Periscope
In an overflowing pool of content, finding the right method of distribution can be the difference between a content marketing campaign reaching millions or falling on deaf ears.
The challenge that most marketers face is finding a medium that will effectively engage their audience on a larger scale, which can be difficult in an age where new social media platforms are constantly being born.
For most marketers, the quick go-to is a blog or Facebook post, but with shortening attention spans and growing desire for immediacy, these are not always the best option.
Here are four social media platforms that you can implement into your content marketing strategy to effectively reach your audience:
Snapchat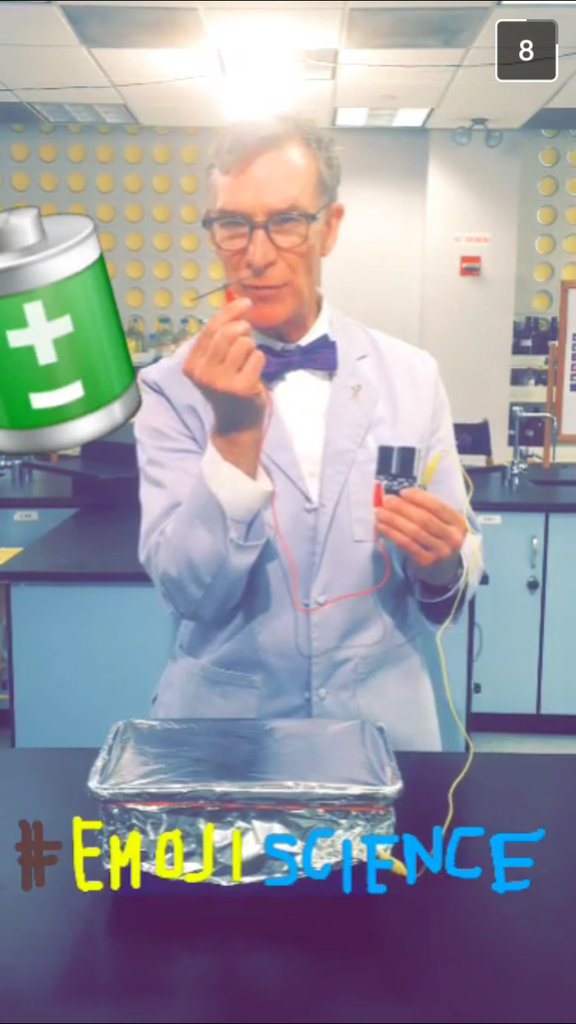 With 100 million daily active users and 1 billion Stories viewed per day across the globe, Snapchat has seen great success since it first arrived on the scene in 2011. What started as a mobile app to send video and picture messages amongst friends has now become a powerful tool to include in your content marketing strategy.
What makes Snapchat a unique method of content marketing is that users must be following a brand to see their images and videos, which helps to ensure their content is reaching the right audience and not people who will overlook it. There are no boundaries that dictate an audience either, which means your images, videos, drawings, and text can be distributed directly into the hands of your followers all over the globe, simultaneously.
The platform is not optimized for well-put together advertisements, similar to what we are delivered elsewhere, but is excellent for the execution of intimate, witty or playful content, that is straight to the point, such as General Electric's brief Bill Nye videos.
Meerkat
Relatively new to the social media game, Meerkat has garnered 2 million followers since it's release in late February, offering users an intimate live-stream video experience. However, the app expands beyond those users, with the option to send out a link on Facebook, and previously Twitter, for others to click on and view the video from either a desktop or a smartphone, in real-time, anywhere in the world.
When a live-stream is about to occur, Meerkat will send your followers push notifications, ensuring they are aware it is taking place. These notifications are key, as they cannot watch the stream again if they miss the broadcast. While that might sound like a negative feature, it is often a positive one, prompting your audience to engage in your content as it is happening.
Even celebrities, such as Jimmy Fallon, have used Meerkat in their content marketing strategy.
|LIVE NOW| Monologue rehearsal now!! #meerkat http://t.co/enTIaBwf1x

— jimmy fallon (@jimmyfallon) March 18, 2015
Twitter
One of the biggest social media platforms in the world, Twitter boasts over 302 million active monthly users and is easily one of the sharpest tools in a content marketers toolbox.
Short and sweet, Twitter allows only 140 characters, benefiting from the dissipating attention span that blog posters are currently contending. Aside from text, content can also be published in the form of images, links and videos through third party applications, such as Vine and Periscope.
Twitter also offers you the option to promote your account, share engaging content, and include a simple hashtag that sums-up your initiative, like Nike's #BetterForIt.
https://twitter.com/nikewomen/status/585185217369022465
Periscope
Rival of Meerkat, Twitter-owned Periscope also provides quality, live-streaming video to it's followers. The app allows anyone on Twitter to live-stream content on a platform with incredible global reach (500 million Twitter users), with the option of using a hashtag to promote your content.
By utilizing Periscope as a content marketing strategy, you not only have the opportunity to share your companies content, but also receive real-time responses from consumers in the form of comments and hearts, helping to build brand loyalty through the instant connections. In addition, Periscope will also show you the number of people watching your live-stream, letting you know whether your content is effective in engaging consumers or not.
As a content marketer you can use Periscope to hold Q and A's, broadcast live events and speeches, promote products, and take viewers behind-the-scenes, with little limit of your creativity or potential of reach.
Big companies are already using Periscope in their content marketing strategy to intimately and effectively promote their brand, including fashion designer Donna Karan, who creatively used the app to give viewers a peek of her DKNY closet before the line was released.
First noteworthy fashion brand to Periscope is @dkny who just took us through their closet. Love it! 🙌 #periscopers pic.twitter.com/YpUH6MKty4

— What Thee Fuck (@db) March 26, 2015