San Francisco is for Marketers
This coming week will be busy a busy one for the thousands of marketers making their way to San Francisco for Marketo's Marketing Nation Summit. If you're a last minute packer, don't forget to check out the ultimate marketing packing list and our roundup of sessions that content marketers should not miss. While you're in town, you may have some free time after all the sessions and happy hours to explore, or perhaps you're extending your trip to soak in the sun (and fog). Here are 10 things that marketers will love to do while visiting San Francisco.
1. Coffee
When you're in San Francisco and in need of a jump-start, have no fear – there is no shortage of caffeine. Your predicament will be choosing which coffee shop to go to. Thrillist put this handy guide together that maps the best and closest coffee shops (under a 10 minute walk) from every stop on Muni. Every coffee shop is eccentric in its own way. You'll be sure to pick up a few marketing quirks that make these shops stand out from their competitors.
2. Bike Around Town
Whether on a BikeShare, fixie, double-decker bike, or pedicab, you'll see folks riding around on wheels. Don't be afraid to hop on a bicycle and explore the city — it's one of the quickest ways to get around. You can even rent a bike, cruise through Crissy Field and ride across the Golden Gate. If you have enough energy, try riding to Sausalito and bringing your bike back on the ferry. Click on the map above to get some riding tips and best routes for cyclists!
3. Off The Grid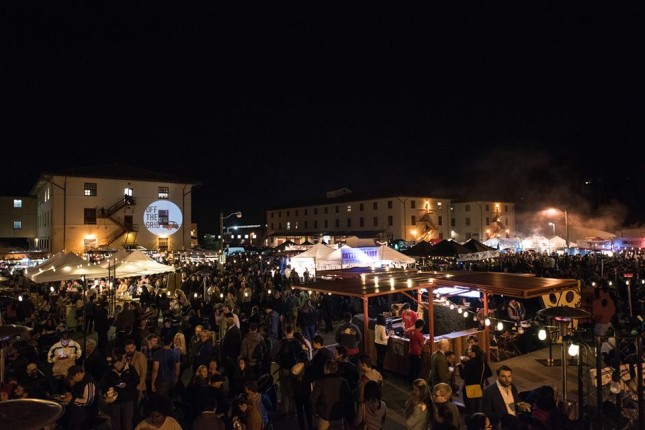 San Francisco has become the city of food trucks. Off the Grid was founded on the idea of bringing communities together through shared food experiences. With over 35 weekly public markets throughout the Bay and a large variety of cuisines, you should definitely put this on your list to check off during your visit to San Francisco. The thought put into the design and aesthetic of each truck is sure to get any marketer thinking about their own business' branding efforts.
4. Ferry Building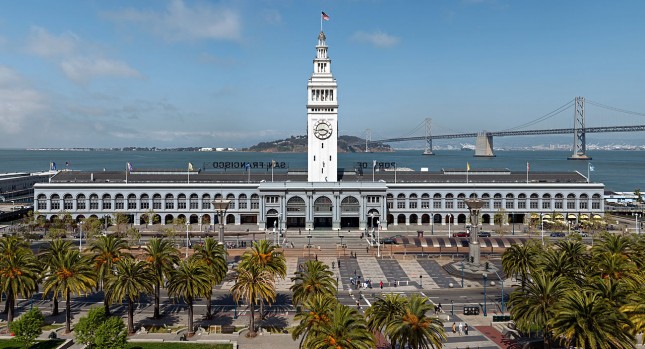 If you don't have time to go out to Off the Grid or if food trucks aren't your calling, try a visit to the city's famous Ferry Building. Although it's still a fully functional ferry terminal, the Ferry Building houses a number of unique shops, a farmers' market and a marketplace. On Saturdays from 8 a.m. to 2 p.m., and Tuesdays and Thursdays from 10 a.m. to 2 p.m., you can catch some of San Francisco's best known chefs and most famous farmers at the market. Thursday is best known for its array of street food, but any day you go you'll be sure to see locals in action.
5.California Academy of Sciences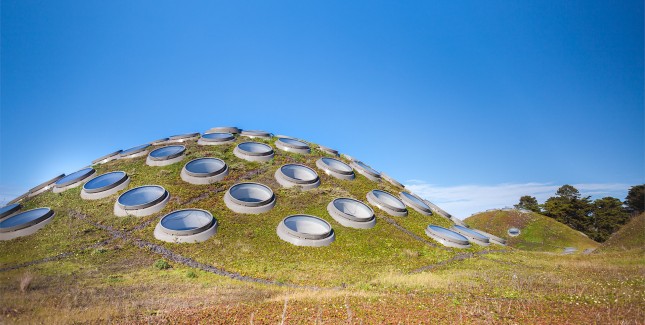 The California Academy of Sciences is a great places to immerse yourself in the elements of the world. With a planetarium, four-story rainforest exhibit, aquarium, hands-on tide pool exhibit and an earthquake simulator, you'll find yourself engaged for hours. A visit to this extraordinary science museum is worth it just for the living roof. Just as the living roof helps sustain the building's automated systems and skylights, marketers that visit the California Academy of Sciences will leave San Francisco thinking about ideas on how their department can come full circle to help maintain their business goals.
6. Art Walk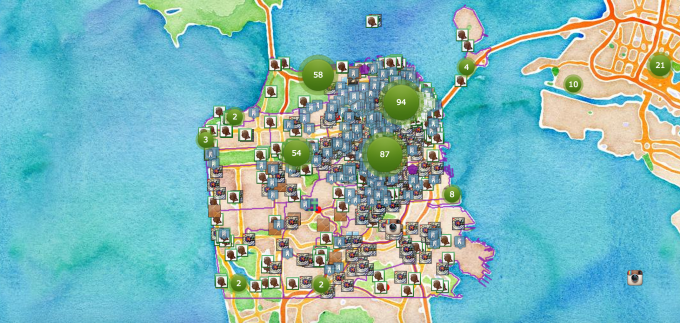 San Francisco is filled murals that speak to the city and those living in it. Click on the map above to explore a mixture of civic art, landmark or other notable buildings, and Privately Owned Public Open Spaces (POPOS). The way in which the various pieces of art speak to the city is similar in the way in which marketers tell the bigger story around their company. Telling a story visually is powerful, as evident by the art across San Francisco. Telling your company's story visually can also be a way to embed its message within your target audience. We can help with that!
6. Cable Cars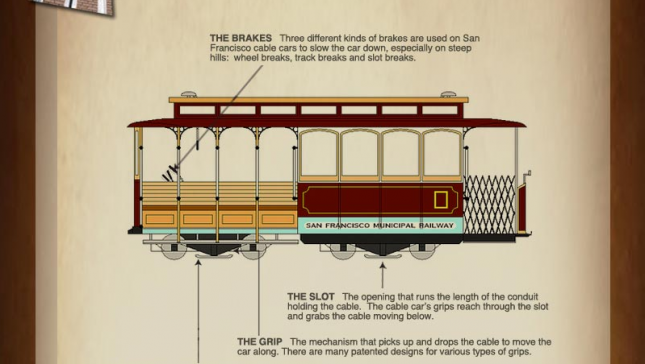 Cable cars aren't just a tourist activity, locals actually use it too. You can buy a pass for the whole day for just over $10. If you've already ridden a cable car before, you might want to visit the Cable Car Museum. It houses a collection of historic cable cars, photographs, mechanical displays and gift shop. And it's free!
7. Urban Hiking
Just because you're in a city, doesn't mean you have to forgo your connection to the nature around. If you're feeling like you want to get your heart rate up and want to explore the city trails, Urban Hiker SF has regularly scheduled hikes that average around 2.5 hours. This out-of-the-ordinary style of hiking will be sure to get you thinking about what out-of-the-box marketing tactics your team could implement.
8. Catch a Giants Game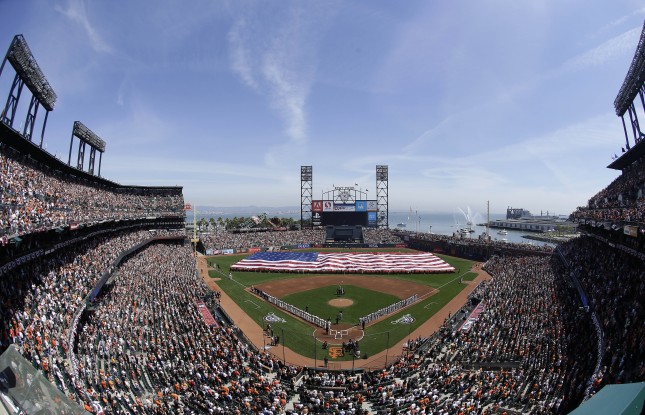 Baseball season is back! If you're in town for Marketo's Summit, you might want to catch a Giants game Tuesday or Wednesday night at AT&T Park. If you're coming by way of Colorado, there's an extra incentive in that the Giants will be playing the Rockies!
9. Golden Gate Park
At 20 percent larger than Central Park in New York City, there's plenty to explore at Golden Gate Park. Home to the de Young Museum, California Academy of Sciences, the Conservatory of Flowers, the Japanese Tea Garden and more, Garden, Golden Gate Park makes for a great place to take a break from the hustle and bustle from the city.
10. Find the Yoda Statue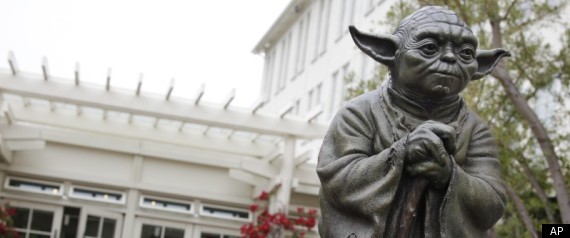 For the Star Wars crazed marketers visiting the city, visit the Lucasfilm Headquarters for a fun scavenger hunt. There's a 26-inch life-sized Yoda statue that guards the entrance of the building, as well as a 6'6" Darth Vader that rests inside the lobby. If you can't find it, you can also enjoy the surrounding public park with the Walt Disney Family Museum and the Palace of Fine Arts nearby. Whatever you love to do, San Francisco has something for you. While you're at the Summit, don't forget to come visit Visually at booth 223! There'll be a special something waiting for those who pre-register here.
MktoForms2.loadForm("//app-ab09.marketo.com", "729-DHM-431", 1091);