Visually + Rock Content: The Future of Content Marketing
As traditional, interruption-based advertising becomes less effective, marketers are under increased pressure to create engaging, high-quality content that stands out from the competition. Visually has met these needs for the past four years by pairing brands with top creative talent, and giving them the tools they need to make content creation fast and affordable. But creating great content is only part of the marketing puzzle. Brands need to leverage an array of data sources to anticipate what the right content will be. They need to deliver their content across the right channels, find ways to scale and amplify their efforts, and they need to measure and optimize results across channels. That's why I'm excited to announce that Visually has been acquired by Rock Content, the leading content marketing platform. Together, we're committed to transforming marketing to make it much more effective.
Bringing data science and content together — at scale
Our long-term vision has always been to provide marketers with one platform that unites data and creativity to effectively reach their audiences. By joining Rock Content, we're able to realize this vision right away.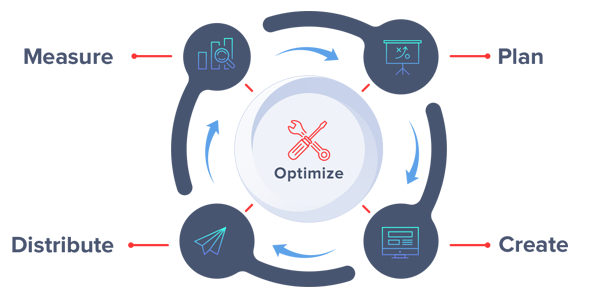 Rock Content is a content marketing platform that drives top-of-funnel growth. With data science and content at its core, Rock Content supports every stage of the marketing lifecycle by giving marketers the ability to:
Plan: Use data science to validate topics marketers should focus on and which influencers to align with for greatest impact
Create: Quickly develop a wide range of engaging content experiences
Distribute: the capability to deliver those content experiences wherever your audience is
Measure: Gain a deep understanding of your content's performance and ROI
What it means for our customers
By joining forces, we're giving both sets of clients access to a much broader set of solutions. Though we'll be integrating our platforms and the Visually talent network over time to shorten the path from strategy to execution, our customers will still be able to rely on Visually for high-impact content. As we move forward, they'll also use the access to better data and tools to empower smarter decision making. To learn more about how Rock Content is revolutionizing content marketing, check out this overview video: